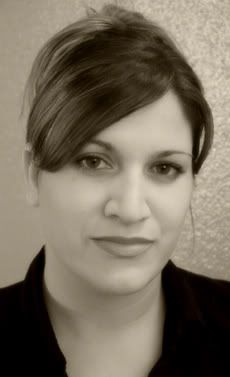 Yep that's right, I am now a working woman again, I started my job Monday. It's been nice, I have'nt worked outside of the home in 6 years now. I LOVE being a SAHM (Stay at home mom) but boy have I missed being apart of the real world to lol. Making money again, feels good, but I am not gonna lie, I miss my boys while I am gone!
I go for my Drivers licence this coming Tuesday, I can't wait! :) I think I can pass it, I have been doing all the driving for the pass few weeks, I am so ready!
We FINALLY are moving to our new home YAY! We close on Friday at 1:30am (after I get off of work), after that we have to stay there for a couple hours to let the cable and DSL people in and then we will be moving in all weekend. MIL is renting us a moving truck to get everything there all at once. We are so excited!
I think I am going to sit down a scrapbook a bit tomorrow :) Should be fun! I was thinking about doing this weeks AF DOND contest, we shall see :)
I changed the music from Cassie (me & u) to The Verve (Bittersweet Symphony), I love love love this song! It reminds me of one of my favorite movies of all time "Cruel Intentions" and the awesome ending that kicked ASS lol. Also it reminds me of my Husband :) When we first started dating and through our first year together (I was Pregnant with Austin) we would listen to music more than watch tv, just to enjoy each others company more, talk, when I would stay at his apartment etc. We both loved this radio station here (104.9) it played alot of good music we both loved ,I say played because it is no longer around :(. Anyways, this song played alot, and everytime we heard it we would be happy lol, so I would like you all to hear "OUR" theme song of 2000 LOL. I LOVE it!
On that note, I hope you all had an awesome day! :)
Nikki