Halloween was awesome! D got the whole day off from work. It was great! We did the parade at Austin's school, Dustin stayed for Austin's lunch and recess. Aidan and I stayed home and baked Halloween cupcakes.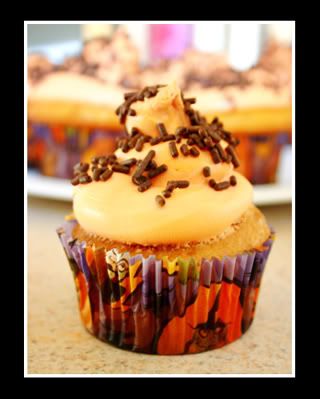 We went trick or treating in MIL's neighborhood. We do that every year. She lives in such a nice neighborhood and there are always so many kids and neat things going on there, plus the boys get to see their aunt Kate. We were out walking for almost two hours. It was great! The boys got lots of candy, we got to see Dustin's boss and his family (concrete design job, he lives across from MIL's house lol) a couple haunted houses, spooky costumes and of course Aunt Kate and her boyfriend. Oh yeah and aunt Leigh was at the house to. All the walking made the boys so tired. We got back to MIL's house and Austin and Dustin played the wii games, Aidan just sat in a chair so tired and I had Adriana. On the car ride home all the kids went to sleep lol. When we got home we put the boys to bed and Adriana and D and I were suppose to watch some scary movies lol (Hostel 2 and 1408) but we ended up going to bed to. We ended up watching the movies the next night, BTW, hostel 2 was just to much for me, not only did I guess what was going to happen before it did (things were alot like the first movie) it just seemed way to fake I guess. I loved the forst one, but this one was just not good. 1408 was really good, and while I am on movies lol I saw a movie called "Mozart and the Whale" with Josh Hartnett (anyone who knows me knows what a fan I am of his ;) lol) it was so good, and if you are looking for a good movie, you have to see this one!
Okay anyways lol, here are our Halloween pictures...
The butterfly-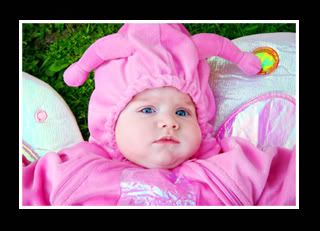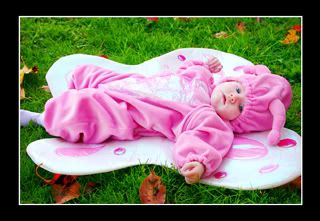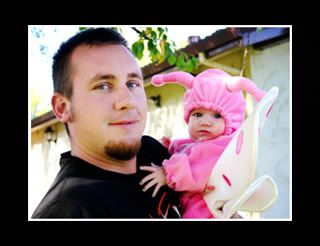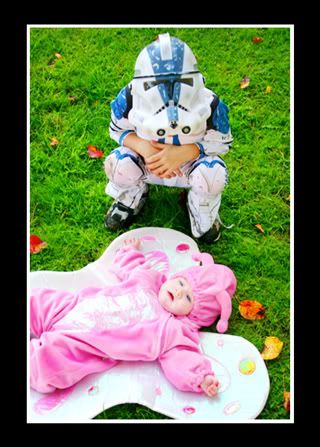 (I have a ton more poses I did with her lol but I will spare you lol)
the clone trooper-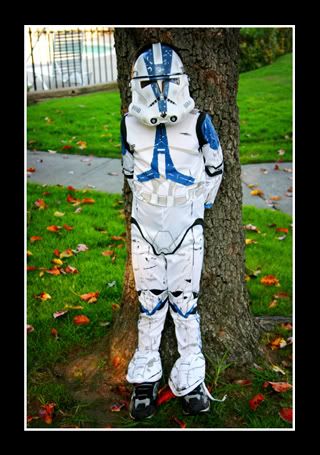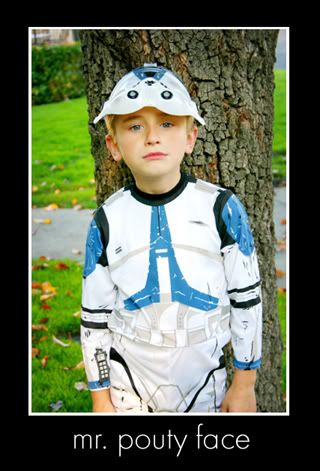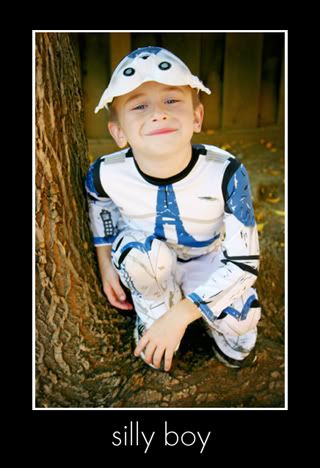 the ninja-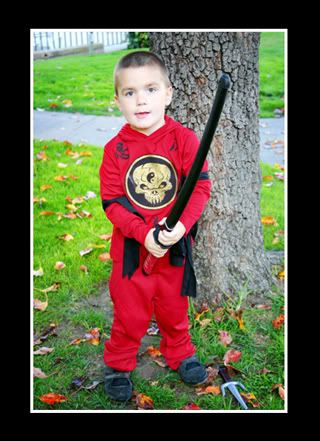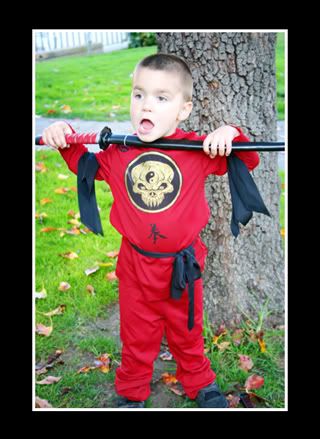 Aidan is a little harder to photograph these days lol, all he wants to do is silly faces or signs at the camera.
Enjoy :)
Nikki