I thought I would get on and post my CX assignments I finished and said I would post for you to see. I have a little free time right now, Dustin took the boys out for a hike and Adriana Isabella is sleeping in her room. I am also taking a small break from working on my LRS kit projects to post to my blog :) I thought if I took a little break and got online for a while I could get back to it with a fresh mind lol. I am feeling a bit lazy and would so like to be laying in bed with the new book I am reading (I saw it on the new realeases shelf at barnes and nobles, it's a vampire book of course (Hunting the Hunter by Shiloh Walker), it's pretty good so far. I will have to post a few of the books I have gotten/collected LOL from B&N the last few months in my next post, I got them to read to tide me over until the new Stephenie Meyer book "The Host" comes out. I can't wait!)
Okay back to my two new layouts, This first one was a neat challenge for all 20 CX DT members to do. 20 takes on 3 products, Bumblebee sugar coated glitter, circle embossing folder and the smitten white paper ribbon. This was such a fun layout to do and I got to use alot of the new MM Garden party line, which I just LOVE so much!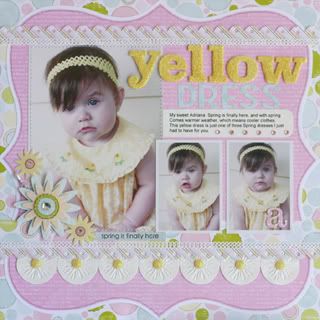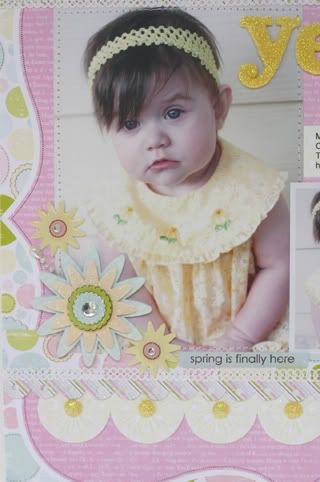 My second layout was a community scraplift, we had to pick a community member from CX to scraplift. I picked Stacy Armstrong and this layout...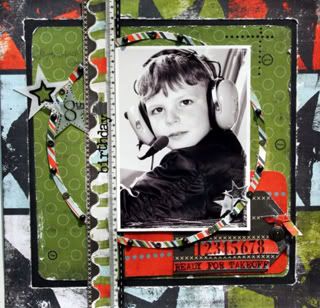 and here is my take on her layout...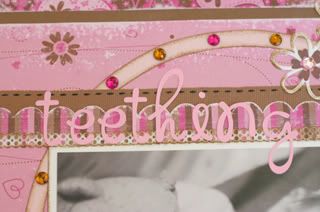 I am now working on my LRS DT stuff and hope to get my assignments done this coming week, here is a sneek peek at the kit (all new Winter CHA stuff)...



I will see if it is okay to post a couple teaser pictures of my assignments when I finish. Okay I better get back to my layout. TTYS.
Nikki