First off I had an US done last week, Long story short I was having cramps and went into the ER (Spent 8 hours there, 13 hours in pain) Everything is fine, the baby looked so cute! Like a kidney bean with a heart beat if you want to read more I posted about it
HERE
.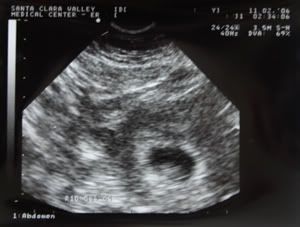 I have had one CRAZY busy week! I had the week off from my REAL job, but it has been so BUSY! First off I have been working none stop on the
LM auction
stuff, I have spent the last two night up until 2:30am checking emails, pm's, IMs and getting auctions up, I love doing this stuff, just takes up lots of time. I also have a bunch of DT work to do. I will be working on that more shortly (like when I finish this blog lol) but here I sit in my office/ scraproom and I totally feel like rearranging things around LOL, should I go with it or should I get my butt to work?
I am feeling better this week, not so tired like I have been, I think in part it has to do with me walking more. I still have get to get morning sickness. I have my first official Dr's appointment this Tuesday, which means my lovely DH will be working for me at the school that day. Tuesday's are the only days I can make it into the Dr's office, but dh was nice enough to say he would work for me (remember it is his aunts business) so we can get the money. He is really good at it too. Lets see, we also have Austin's school teacher meeting this coming week. He is doing so good in school! I am so very proud of him. We can actually put Aidan in school if we want to because the only thing that was holding him back this past summer was him only being partly potty trained (which means he has to not pee his pants if he naps lol) well I am happy to say we no longer have any kids in diapers (well for some time now), until the baby comes. SWEET! I love that lol.
Okay well I better get back to work on the LM auction and my DT work, plus i want to submit a few layouts to a call :) Wish me luck, I seriously need it, no one likes me stuff anymore LOL.
TTYL hope you have a great Friday!
Nikki