WHOA What a day I had yesturday. The morning started off with a bang. I got online to check Emails and read a couple MB's. I was sitting back here in my office/scrap area when I saw aidan in the hallway, he had a wipe in his hand a was scrubbing the wall (scrubbing the crayon off the wall, he watches me do it all the time "incert rolling eye smiley here lol") well I watched him do this for a second and then turned back around to finish writing an email, then I hear him screaming, so I turn around and he comes running towards me pointing to his nose, and that is when I see it, a bright

green

THING sticking out. When he got closer I could see what it was, a piece of crayon. He kept trying to stick his little finger in there to get it out, I had no clue what to do, all that kept running through my head was the story my mother told me, I was 4 playing in the backyard and stuck a little pebble rock in my nose, my mom of course could not get it out so we had to go to the Doctors, I vaguely remember this but I do have some what of a memory of it, the doctors use a tool to pull it out. Taking Aidan next door to the hospital ran through my mind, I tried my fingernail first, nope did not work, I then pulled out my tweezers, I layed him down on my bed and pinned his arms under me, he was trying so hard to put his fingers in his nose, by now I was crying, I tried the tweezers, did not get the crayon but did get a couple nose hairs :( my poooooooor baby :( By now I am in a panic! I think well maybe if I stick him in the shower the water will help melt the crayon (the crayon is a washable so anywater to it and it starts to melt, I igure between the water from the shower and the snot from the crying might help get it out? NOPE that did not work. So finally I start to push from the top of his nose down and notice it is starting to move to the end (opening) of his nose, so I keep pushing and POOF it comes out! THANK the lord, I was so scared and so was my baby. All because of this

GREEN CRAYON

....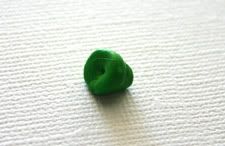 Good thing yesturday is I received another exciting email yesturday :) My exciting news and email the other day was from Wendi of

Wendi Speciale Designs

, She had a post on her site for the July guest Designer, I thought wow what a wonderful opportunity, even though I did not think I had a chance with all the amazing talent in the scrapbook world, I thought it is certainly worth a try!
The next morning when I woke up I had an email from Wendi saying I was chosen as a July Guest Designer, I SCREAMED I was so excited, and I must have sounded like such a dork in my email back to her lol, lets just say I was so shocked, thrilled and excited! There was alot of YAY'S, woohoo's and Excitement in it lol. That same day I went to read

Wendi's BLOG

I saw this post by her which spoke about the July guest designers and how she was so happy and excited to get our emails lol, made me feel like less of a dork ;) lol. Yesturday night I received another email asking for my BIO. I am so super excited and can't wait to see what Wendi has created. This is going to be so much fun!
Okay I better get back to my EBAY page kit, I will be back on later :)