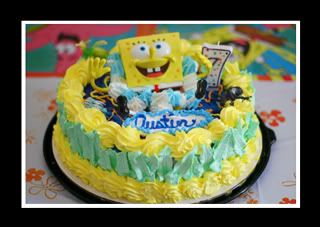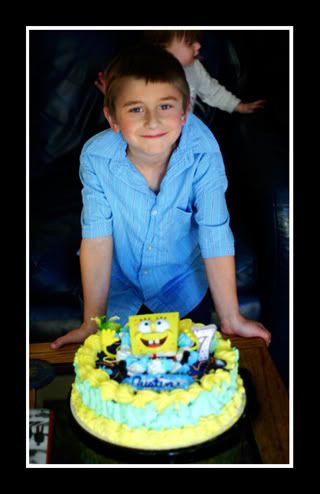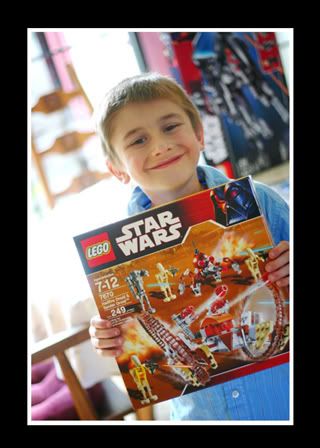 It was Austin's 7th birthday on the 27th. We did a little party here at home for him, but his real party was saved for today (Sunday the 30th). He got some awesome gifts from his Grandpa Mike and Grandma Robin at his game yesterday (Mom you will have to send me some of the pictures you took of austin with you and his birthday bag next to the car). He got a Wii, a star wars action figure and some awesome shirts and swim trunks from them.
Today we went over to Grandma Karen's house and had a nice party there. There was yummy food and this nice spongebob icecream cake. Even his great grandparents (Jim and Fran) where there. It was very nice. He got some neat things there, some Starwars lego ships, a wii game for his wii he has at Grandma Karen's house (for when he goes over there on the weekends) and a couple other things I can't think of right now lol.
I visited with Kate for a while (Dustin's sister (almost 16) and she lent me some new vampire (YA) books (Vampire kisses) and the Nora Roberts Vampire (circle) trilogy; and I got my New Moon book back from her. She had spring break last week so she got to read the whole book and now is starting on Eclipse. I told her she needs to read the Cassandra Clare series, City of Bones and City of Ashes, I just finished them and loved them so much! They remind me of the Twilight series.
Okay well I better get off of here and get to bed. I am very tired from the day! TTYS
Nikki