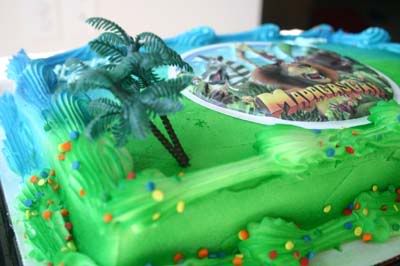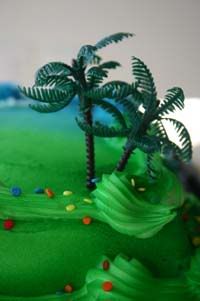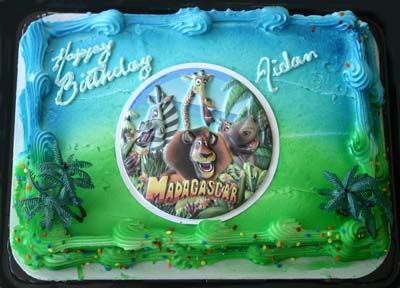 My Precious son Aidan was born. For the most part (minus my last blog entry LOL) He is the sweetest most kindest hearted little boy ever! He has such a HUGE heart. He loves LOVE! And he shows affection so much. Although I am so very happy my Baby is TWO today, I am also very sad, Where did my BABY go? It seems like Just yesterday I was announcing in CHAT and at Lifetimemoments that I was pregnant with our second child. He was my "24th Birthday gift ;)". He was planned out of Love and us wanting another baby. God has blessed us with two beautiful amazing little boys and for that I will be forever Grateful to him. My miracles.
We are kinda on a budget right now so we decided to do a small (our little family) party for Aidan today. We are either taking them to the park for a BBQ (depends on the heat lol it is suppose to be 104* today) or we will do the BBQ here. I bought the boys hotdogs (these are their favorites) and hamburgers, chips, and fun stuff to do. I also Picked up this very Cute Madagascar Birthday cake at Walmart (we usually do these HUGE parties where we have to get these HUGE $70 Birthday cakes) but this one I got today is just perfect and it was only $11 WOW HUH! I also bought matching birthday gift wrap to wrap his gifts in. I will post pictures of the event today, later tonight. Okay well I better get going, I have to keep an eye on the fridge to make sure nothing happens to the cake LOL.
I will post more later, hope you all have a great day!
Nikki
PS. so who wants to join me on that Cake island pictures above? mmmmmm All you can eat Cake and frosting....I can't wait to dig into that baby lol