It is 1:30 am and I am ready for bed lol, I worked on my page kit some more, should have it done and up on

ebay

tomorrow. I just need to finish getting the bills together for DH to pay tomorrow, and I can hit the hay :)
I had a HUGE mess to clean up just now in the kitchen, believe me I tried to save it for morning but could not stop thinking about the mess. Dustin cooked chicken strips and fries tonight for dinner, so he left egg and batter all over the counter, it was running down the front of the dishwasher, all over the sink and floor, EVERYWHERE lol. And he said since I have to go to the bank tomorrow that he would clean it in the morning, 10 bucks says it would have still been there when I got back home, my husband is a great guy but most of the time when it comes to cleaning, well, he does not LOL. So it took over an hour to get everything scrubbed down, floors mopped, dishwasher started. Thankfully I got all my chores done tonight so all I have to do tomorrow is vacuum. YAY :) And I can spend the rst of the afternoon (until "D" gets home) is work on EBAY kits. Then when he gets home we need to do grocery shopping, and head to the Lake YAY. Hears hoping tomorrow is better then today (well I guess since it is 1:30 am that it is tomorrow lol, okay so when it is late like this I chatter to much and get a little strange LOL)
Oh I don't think I mentioned this in my blog yet, last week

Wendi

told me to go look at an

alphabet stamp in the store

, so I go and find this...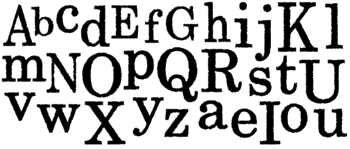 And guess what it's called?

"Nikki's Pixies Petite Alphabet"

Yep that's right

Wendi

said she named it after me (shock smiley here) HOW AWESOME IS THAT? I have a stamp named after me, and the best part is, I am sooooooo inlove with the font used, I have almost all the stamps carried in the

store

with this font. I can not wait to get my hands on the "Nikki Pixies Petite Alphabet stamps", it should be here anyday. I think I may need to order another one to, so I can use one as a background and one as a mini alphabet stamp (cut them apart).
I am also DYING to see the new line of stamps

Wendi

will have up on the site tomorrow, she gave us a sneek peek today and of course it is a new font that I LOVE too, and they were word stamps (which I just adore!) Let me get a picture of them up here for ya'll to see :)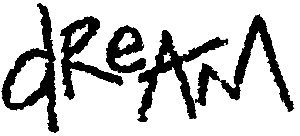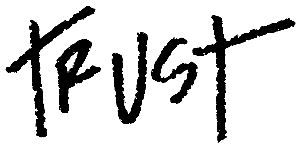 and what is {cool} is that this font is

Wendi's own handwriting

. Okay well I better get to bed, it's late and I have lots to do when I get up. Night all :)
Nikki