Soooooo, Just last week I was blog hopping and realized I had missed about a weeks worth of peeks on the AC blog. As I was looking through all the new Summer CHA goodies, I came across this...
I can't believe it's already that time again. I thought long and hard about re-trying out for this, if I did, it would be my third year. I decided to give it another try, you never know unless you try right? So this is my entry...
I am so nervous about putting myself out there for this again, but like I said, I will never know unless I try. So there you have it, now the wait is on :) In the mean time I will leave you with one more AC goodie of mine from last year, one of my CX assignments :)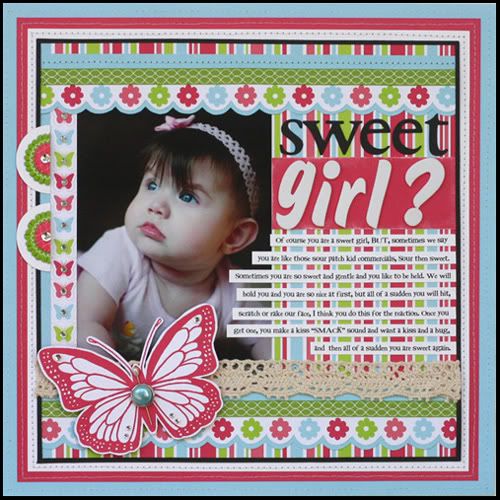 Thanks for letting me share!
Nikki