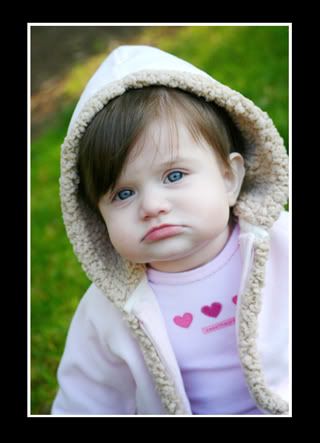 I decided to get alot of my housework done last night before bed so I could have a "free-ish" day. If you call having a sick child home from school a free day lol, for the most part I got to read some, did a little laundry and I edited a few pictures. Getting ready for my DT assignments from LRS for April, the kit should be here within the next week or so, now that our spending budget for anything extra is pretty much gone since Dustin quit his second job, I can't afford to get the add-on's that go with the LRS kit so I will just be working with the main kit, it's been a LONG time since I have worked with just the main kit, no addons, I can't wait to get started. On the kit note, I did get two layouts picked up for ST using two months of kits from LRS, I was excited about that :) They will be in back to back issues (July and Aug).
So now that Austin is in Little League, it gives me a chance to get in more of a workout during the day. While he is practicing or playing a game I walk with Adriana Isabella around the park. Friday I walked for...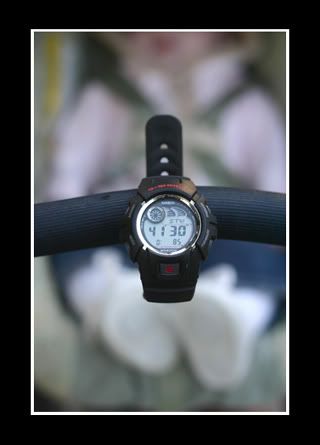 lol yep I had my camera with me that day lol, I was taking pictures of Adri at the park and took a picture of Dustin's watch I keep with me while I walk, I use the stop watch feature, it comes in handy. I love that if I have to stop I can click it off and when I start up again I click it to start right where it left off.
Here are some pictures of Adriana, that I took at the park that day. She is now 43 weeks old. I just can not believe that! My baby will be ONE soon (shock!). She is doing great! Still a bit anemic but is taking her iron/vit meds and will go back for another blood test at the end of the month. She is eating real rice,real banana's and the baby food jar kind ALOT! It's her favorite. She waves hi to everyone and will way bye bye too (she even says it). She claps her hands together and says yaaaaay. She says so many words now, Dada, Mama, star, nana (banana), naw naw naw (which means no, and she only says it if we put her in her chair and she does not want to be in it.), hi, bye bye, ah-oh, and a few more. She is so smart! She is starting to put shapes in the right spots, she loves music so much and dances to it. She is almost walking now, she will stand up without holding on to anything and try for the first step but falls. I think she will have it down in a couple weeks. Her hair is growing so fast. I have to cut her bangs every couple weeks (as you will see in these pictures she was in need of a trim across the front of her eyes lol, which I did today, she can now see without hair being in the way lol).
Okay here are those pictures...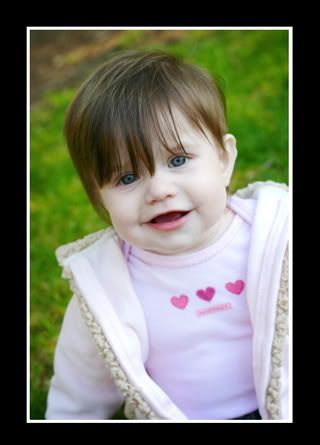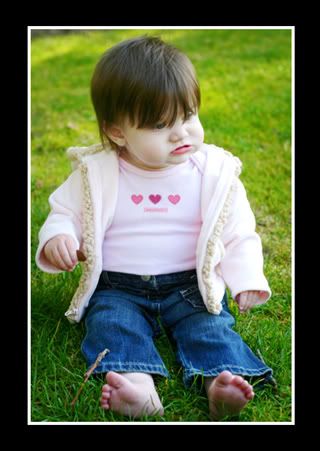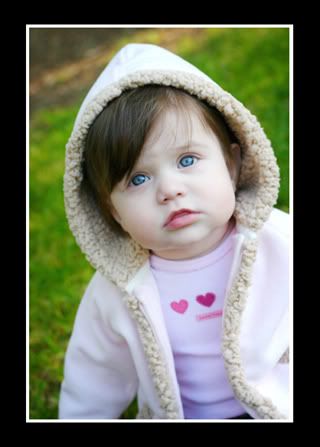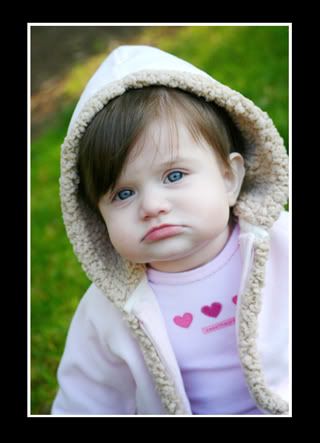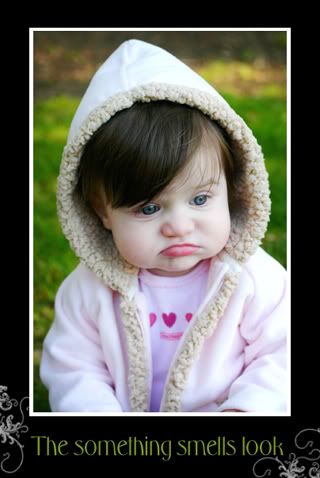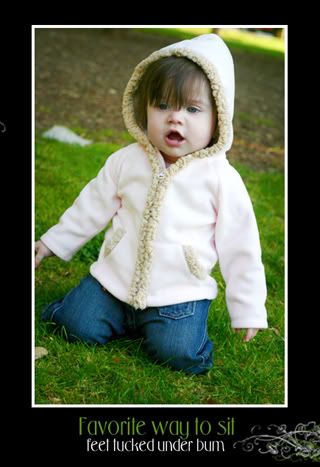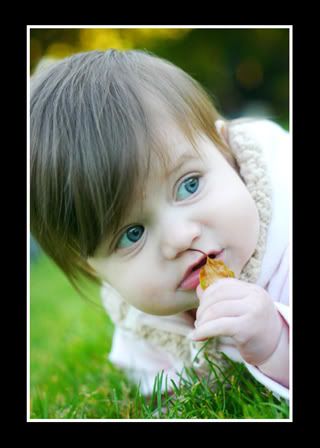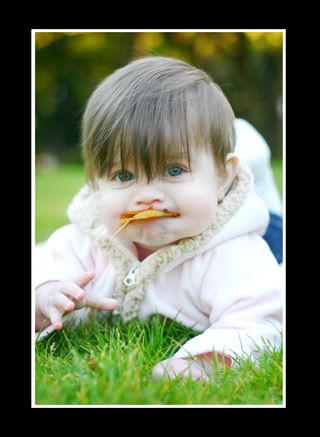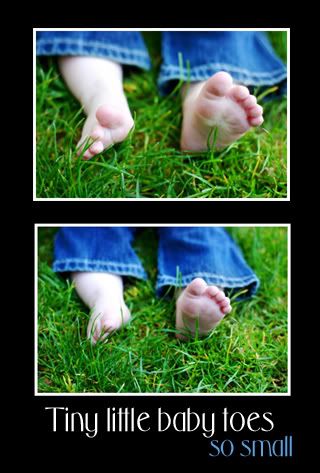 Okay well I have a couple emails to send off and one more load of laundry to fold so I should be going. I will post my LRS and CX assignments from March tomorrow :)
TTYS,
Nikki