I was blog surfing yesterday and came across a blog that had these awesome looking felt flowers, she had a link to an etsy store that made them, so I clicked on it to see more. This store
Pink Owl Creations
, has some amazing girl hair pretties :) and felt goodies for scrapbooking. I could not help myself, so I ordered these felt flower hairclips for Adriana...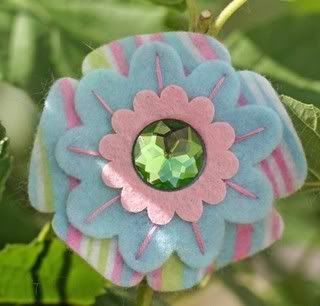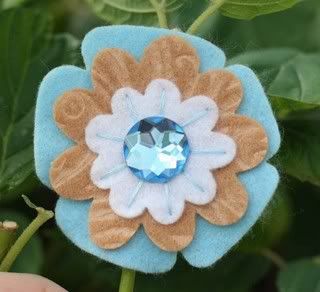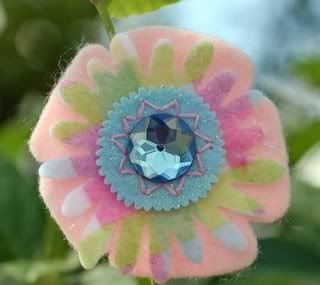 and I ordered these scrapbooking felt flowers because they match some American Crafts patterned paper I have...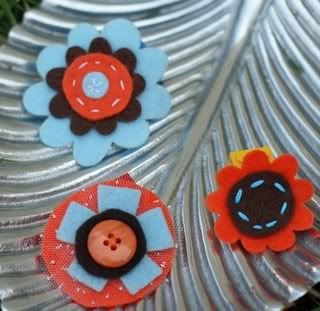 The lady who owns the store and makes the stunning pieces also does custom orders so I am ordering this set here in the pink and also a matching purple set...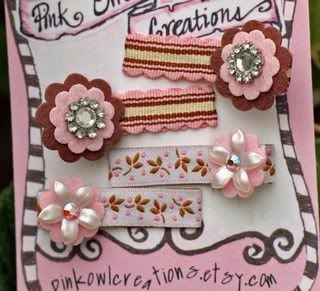 I also ordered some custom flowers like these...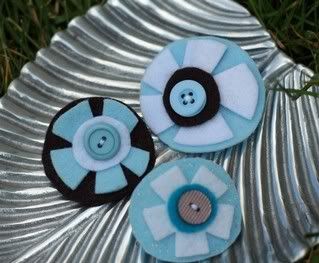 and also a set in purple, brown and white and pink/brown and white to also match some American Crafts patterned paper lol.
I can not wait to get my first order :) She also makes Barrettes, Bobbi pins, hair clips, felt flowers and embellishments for scrapbooking, headbands and she has an awesome sale items section. Go check this store out, it's AWESOME! Here are a couple more samples of what is in the store that I liked...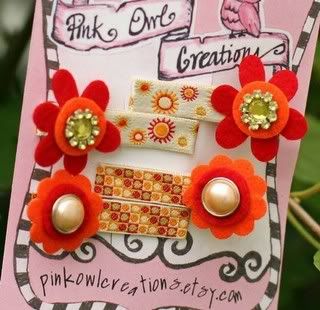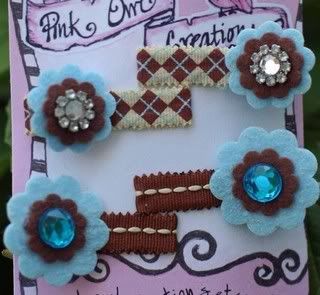 Things are going good here, I am working on the house today and getting my project #2 assignment done for the classes I am teaching at LRS. I have another long TODO list but am working my way through it pretty fast YAY lol. Okay I better get back to work. I will try and post later tonight, I need to post a couple weeks worth of pictures of Adriana lol. Okay TTYL
Nikki