Saturday was pretty busy for me, my mom came over and visited with us for a while which was so nice. Hi mom :) Today was a layed back day for the most part, I cleaned the house early and Dustin dropped the boys off at MIL's. We went shopping at walmart and then safeway for a few groceries. I have been living off of salads since Adriana was born but have been eating more and more veggies and I have cut out all meat now (I did this a year and a half ago and became a vegetarian for a long time, lost alot of weight to and it just made me feel so good healthy wise, I had so much energy), I was buying salad bags from safeway and albertons (soon to be luckys again woohoo they are bringing luckys back), but am now buying the HUGE 3 pound bag from costco for only $1.99, that is an AWESOME deal on salad! because those smaller bags from the grocery stores were like $4 a bag and super tiny. I love the mix of veggies you get in the bag to, so yummy. So I have salad for lunch or I will do steamed veggies (carrots, cauliflower and broccoli or steamed corn.) and a salad for dinner. I have also cut out regular soda and am drinking diet coke and a WHOLE lot of water. I am already starting to feel better and I have lost 10 pounds the last couple weeks. I have also been walking again and have started doing my walk away the pounds DVD's again. I am hoping once Austin is settled in school and I talk to Dustin's grandma about maybe watching Adriana and Aidan twice a week for a couple hours I can finally join the gym and do it a couple times on the weekdays and all of the weekend. I am determined to lose the rest of the baby weight from this time around, and the rest I need to lose from the other two LOL. Only time will tell, It is kind of exciting to me this time around, I think because I am so determind to get it done this time, I WANT to really do it now. I want to fit into smaller jeans, maybe not the size I wore before kids but smaller then the size I am now. I want to feel good again, I want to look in the mirror and say "dang she's cute" lol. ;)(totally joking there but I am sure you get where I am going).
When we were shopping today I saw the next lens I want for my camera and it was not to pricy (for a lens lol) It's the Canon 75-300. I want a good zoom lens and I think this is it. I want to be able to sit on the dry sand at the beach with the baby and get great shots of the boys in the water with out getting up and getting in the water lol. I want to take awesome pictures of the animals at the zoo. I also looked at the video cameras, I REALLY REALLY REALLY want one of these so much so I can record our babies. We had one when Austin was a baby and looking back at those video's is the best, I want to be able to do that with all of them now, capture them and be able to look back, remember and cry tears of joy if I have to lol (Austin's baby videos make me cry and laugh lol.) So my goal is to save up for one, and hopfully get one before Adriana is to big.
I changed the song on my blog tonight to
Colbie Calillat
- "Bubbly" I really love this beautiful song right now, it makes me so happy when it comes on the radio (Melissa I bet this will be one you are gonna love to ;) you will need this one for your iPOD), I need to get this CD (yes I am still a CD person lol, no iPOD here yet lol, although I do have iTunes on this computer LOL and have an awesome playlist on it that I listen to.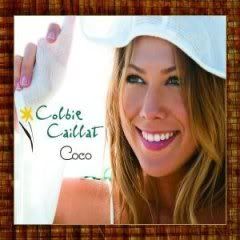 I battled with changing the song because I totally LOVE Aly and Aj's new CD "Insomniatic" (Fits us huh Kristie lol ;) ) right now, I play it daily. And love their "Potential breakup song", the beat is awesome and just makes you want to get up and dance. The whole CD is AWESOME! These sisters ROCK their music!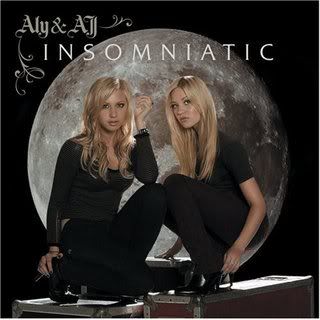 Okay well I better get off this computer and finish up a couple things before bed. I hope to post some of my DT layouts here soon, we have been doing these DT layout challenges now at LRS and they are becoming a favorite thing to do. Okay nightie night.
TTYL,
Nikki