I woke up early today, I did my one mile walk away the pounds DVD and then had D watch the boys while I went outside for a walk. It was nice.
I have spent most of the day being lazy. I did take the boys to walmart to get milk and a $.97 tape measurer. Well I was in the craft section I saw this Making Memories embellishment kits, they are a $30 value for only $9.99, they had all kinds of things in them, including one of my most favorite things by MM, simply stated rubon alphas YAY. LOL Sadly we have no extra money so hopefully there will be at least one left there after Christmas. I also looked to see if they had those lunch boxes I saw a thread about in the PUB, but did not see any at walmart.

Speaking of scrapbooking, I finished my 4 layouts using the LRS Dec kit. I was so happy with them and LOVE the one I did of D "The one that I love", I posted them in two different galleries but they did not get much love at all, maybe they are not as good as I thought? I am thinking I need to work on my scrap style, I need to make my layouts more eye catching. Maybe I need a mentor or muse? someone who can help me find a better style, help me improve by telling me what I am missing, tell me all the new trends and latest styles etc.

Here are those 4 layouts...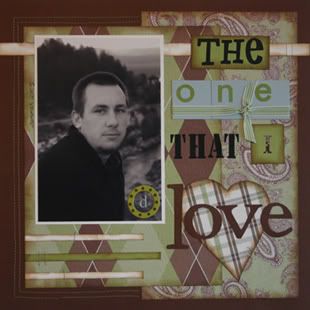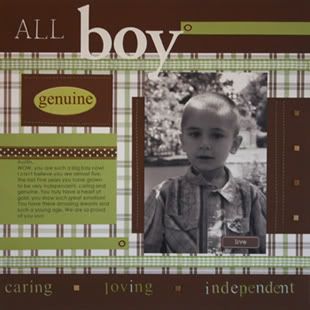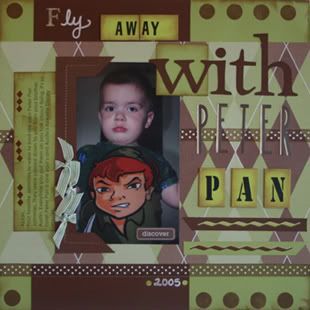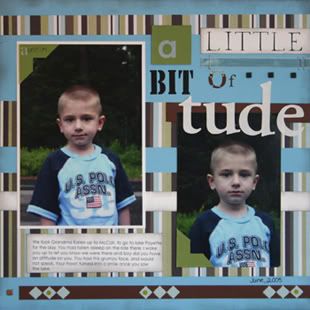 So I was reading one of my most favorite blogs "
Pink is the new blog
" evah :) and LOOK What Trent has...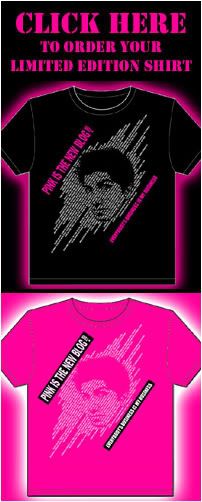 You can get them at
www.randyandmoss.com
and they are only $20 BUT they are only on sale until 12/16/05 then they go away forever. I soooooooooooooo WISH we had the money to get me that black one, I want it so bad! Maybe I can tell D I want it for Christmas ;) lol
Speaking of Christmas I need to get my hiney in gear and get something made for MIL, my folks, FIL and his wife and D's grandparents. I make them all something handmade each year. I just have no clue what to do this year. Anyone have any ideas? I need to get whatever it is done by Friday lol so I can get it to them on time.
Okay well I need to get the boys down for bed and maybe watch a little tv before bed. Night all
Nikki