I received an email last month from Keianna the owner of the Kit club "
Color your memories
" She was just as sweet as can be. She asked if I would like to be a guest designer for her kit club. I was so excited and said yes. When the package came with the kit inside I was so happy, this kit was loaded with a bunch of goodies, I could make at least 8 layouts with it, plus have a bunch of stuff leftover for cards and stuff. I can not believe the price of these kits either, you get all of this, Patterned paper (the latest and greatest), Cardstock, ribbons, buttons, brads, Frames, Flowers, thicker letters, rubons and more, all for only $18.50. Seriously you need to go check this club out! That price alone has me sold, but just wait until you see all the kits! Here is the awesome September kit I had the chance to work with...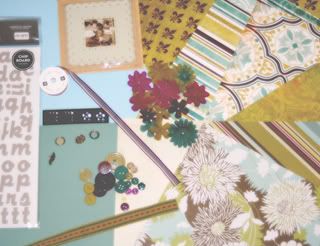 I am so inlove with that Amy Butler paper, and the Daisy D fall in love line is a new Summer CHA hit. It's great for any theme. All the embellishments are a perfect match! It's a must have kit!
Here are a few things I created using the kit...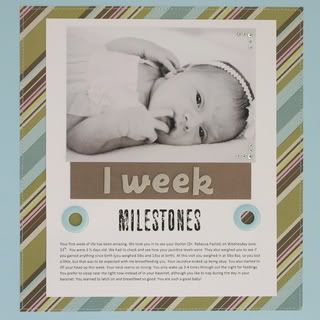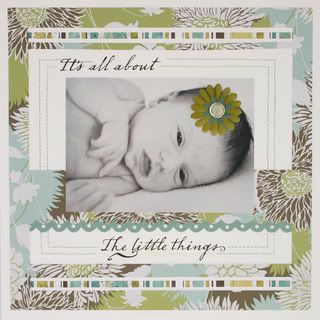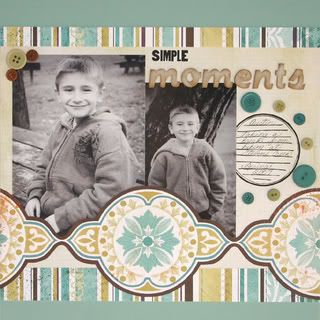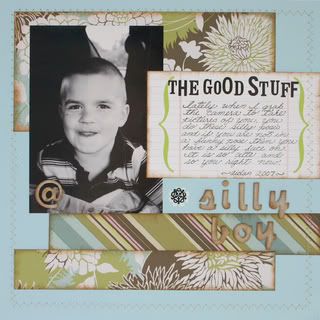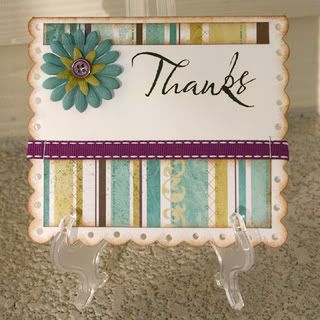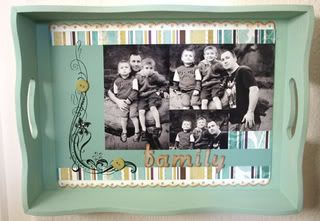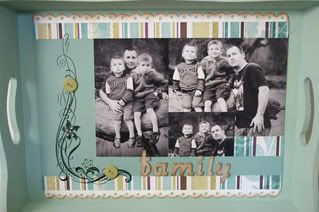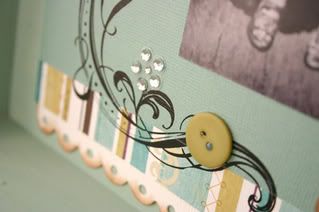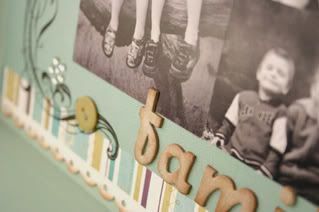 I had so much fun working with this kit. A big thank you to Keianna for letting me be a guest designer this month, it was so much fun! If you have not seen this club go now lol, you will love it!
Nikki