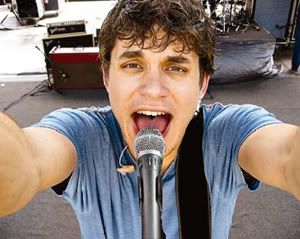 So did you notice (lol look I am talking like people actually read my blog LOL, Hi 2 people who read my BlOG) I added an MP3 player to my blog that plays only John Mayer :) And not only John Mayer but these are special songs...
*

Man on the side

- (This song is so beautiful and if you have the "Any given Thursday live" DVD or CD you will know it only this is not a live version
*

Daughters

- A version I bet you have not heard yet (If you know John he does a ton of different versions of each of his songs, you can find alot of them if you do a search)
*

Sucker

- This is a great love song, very cute and funny
*

Your body is a wonderland

- Another version I bet you have not heard.
*

Old love

- This is a Cover he did of Eric Claptons song.
*

Untitled Demo

(He wrote in 1999)- This song was a Christmas Gift from John to all us fans who chat on his blog. Thanks again John, I love it!
*

Patience

- Guns and Roses cover, John sings, I LOVE this one.
I hope you like them as much as I do, I know alot of people visit my myspace page daily just to listen to this so I thought I would share it hear to for all the John Mayer fans like me. Oh and Johns new CD "

Continuum

" will be out soon enough, He has been working hard on it :) I CAN NOT WAIT! LOVE me some John Mayer Music.
Okay here are a couple layouts I made this past weekend for the Two Peas Pub layout a day challenge. I have not been able to post the rest because they are all DT assignments, I will post them when I can :) Here are the two I can post from this past weekend...
*
Grrr that's what a dinosaur says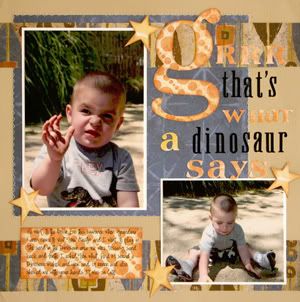 *
A boy and his Dad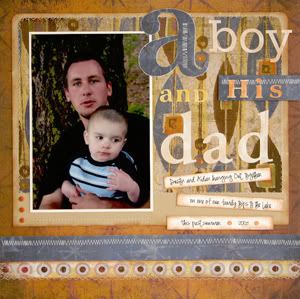 Okay well I am off to finish a layout and add a couple more blog links here on my blog, TTYAS
Nikki