I have been bad about this again but I am now caught up with these 18 week pictures I took on Friday :) I plan to stay caught up now, we have some blog reminder posts at CX now so that should help ;)
I was taking Adri's 18 week pictures and Austin said he wanted to be in some so here they are (we have her 4 month check up next week the day before my birthday)...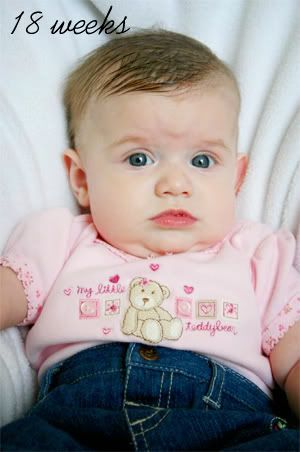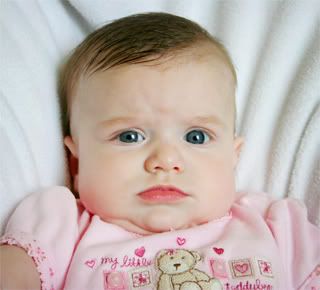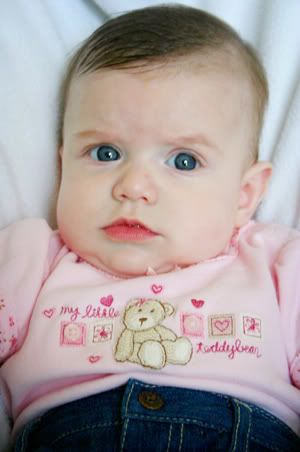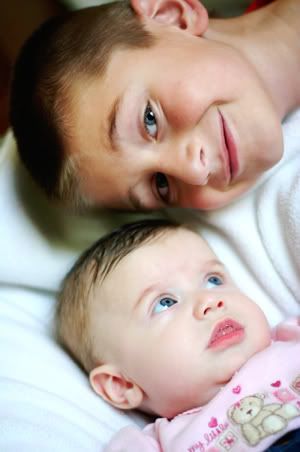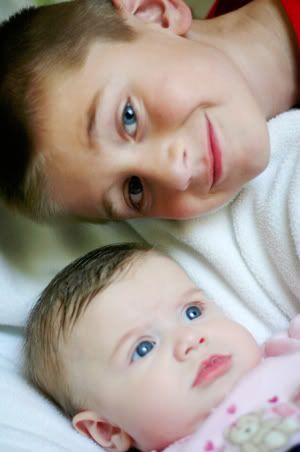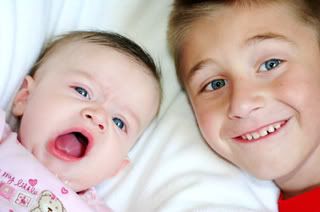 LOL at that one, does she seem bord :)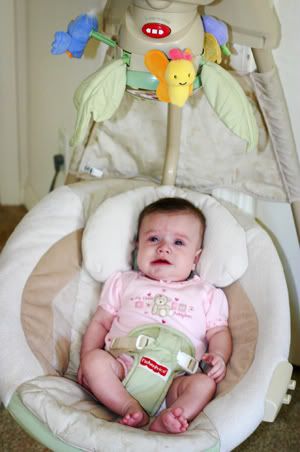 This is her most favorite thing, her swing. She loves to swing in it, sing in it, sleep in it, watch tv in it, you name it. This was the best gift ever! Thanks Mom and Pop ;)
Okay here are the weeks I still needed to post.
I decided to give Adri some more tummy time and to my surprise she did this. She holds her head up just like this the whole time now (we first tried it on Oct 1st, she could do it but not for to long, now she is a pro) she can even roll over from both sides now. I would not be surprised if she started crawling in the next couple weeks (since the boys both did and were walking so early).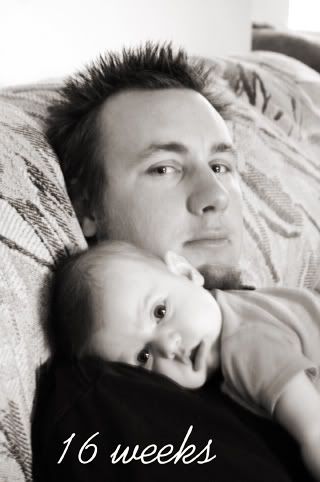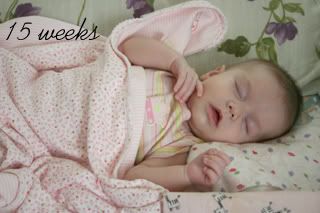 Okay YAY I am caught up once again :) I promise to keep it that way lol.
Nikki