This months October kit from Little Red Scrapbook is amazing! It featured the new paper line from October Afternoon. This paper was so much fun to work with, and all the matching goodies were perfect with it! Here is the kit...
Main kit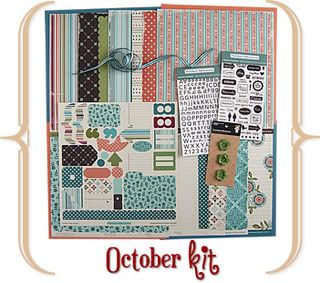 Addon embellishment Kit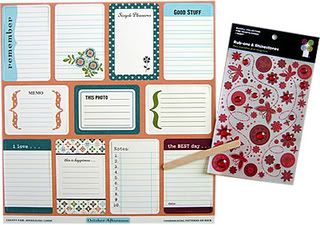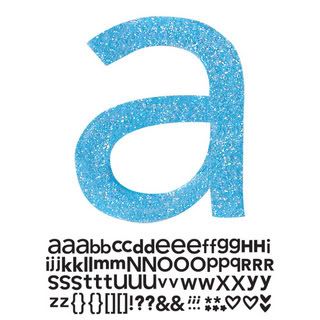 Stamp Kit (by October Afternoon)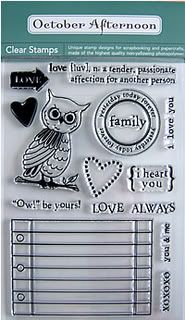 Ribbon Addon kit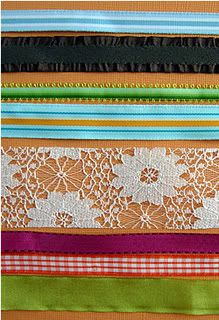 Here are my DT designs using this kit (4 layouts and 2 cards)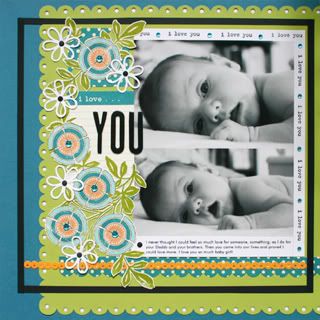 This first layout is one I did for the Design Team challenge which I hosted this month. The challenge was...
CHALLENGE- Incorporate some kind of shape throughout your layout (make it a main focus of layout detail and structure.) So you can use circles, squares, rectangles, swirls,flowers, waves, hearts, stars etc, but it has to be through out the whole layout not just one circle, or one heart.
I handcut out with my xacto knife, the blue and orange flowers and leaves from the October afternoon patterned paper. I also use a cuttlebug flower diecut (the white flowers), it took some time to cut but I like how it turned out.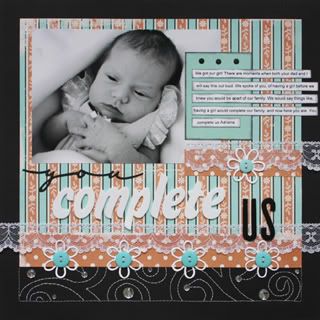 This is another layout that took some time to make. The bottom border pattern is all hand stitched by me, so that alone took about two hours to stitch. I know a long time but for those of you who hand stitch you know how hard it is and how often you have to stop to tie and re-thread the needle. I got to use my cuddlebug here again and I even got to try out my Cricut :) I really like the elegant feel to this layout. And it's semi Shabby chic (a clean shabby chic if you will).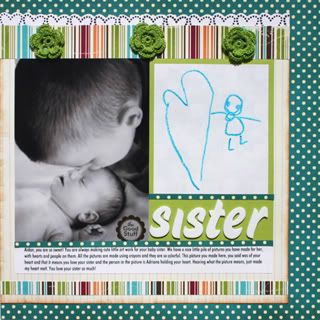 I love this picture of Adriana and Aidan. I love that I got to use a piece of Aidan's art work on this too :)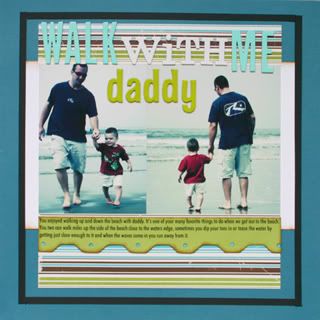 This was a simple and clean layout to make.
Here are the two cards I made...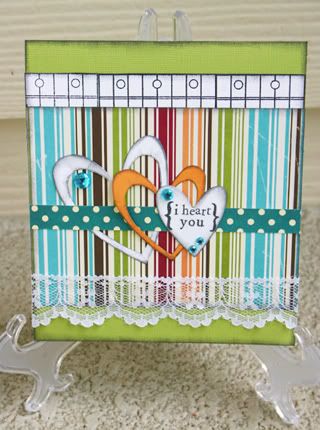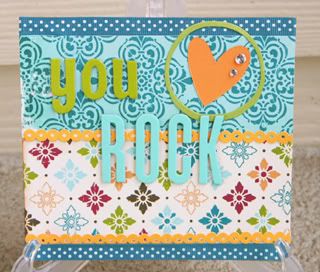 I had so much fun with this kit this month :)
Nikki