I got up early today, layed around in bed for a while lol being lazy of course =) Now I am up going about my day. We just found out from Wendi who won the MUSE contest at WSD =) CONGRATS ladies! So I spent all day yesterday cleaning the house, I still need to clean out our bedroom closet but am going to spend the day scrapbooking YAY :) and I FINALLY got to the laundry basket of millions of socks lol (it's been sitting in our closet for like 6 months lol, all socks unmatched, because, well, I am lazy when it comes to socks AH! I hate matching and putting them away. But it's finally done YAY! No more socks spilled out all over the closet floor lol ;)
I plan to spend the day scrapbooking since I cleaned all day yesterday. I have this layout to finish that I started days ago but has been sitting on my scrap table, I finally cleaned off my tables to so now I have lots of room to work! YAY! I have that special project to make and mail on Monday and hope it gets to the person on time =) and I soooooooo can not wait to get started on my WSD october kit stuff, I bought a few sheets of Halloween papers and goodies at a lss yesterday for my projects, so excited about this!
Okay super super HAPPY it is OCTOBER today! MY FAVORITE month (lol fall, halloween and my birthday month) oh speaking of birthdays...
HAPPY BIRTHDAY WENDI SPECIALE =)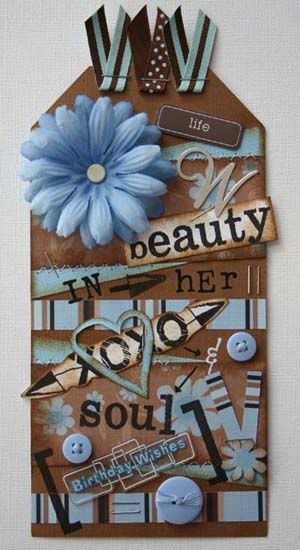 Oh and october means I need to hurry up and find the boys some halloween costumes, I was thinking batman for Aidan and Austin keeps saying he wants to be a Zombie, have no clue what to do there, so if anyone has any ideas please help, let me know what you think ;) oooooooooo and I can not WAIT to take the boys down town for some FALL foilage pictures oooooo and with my Digital Rebel, last year I took them with my 35mm Fuji camera (love fuji) well I put the roll of film near the 12x12 baggie (full of other rolls of film I need to develope) and some how it got put in there so now it is mixed in side and I have no clue which one it is. I REALLY need to get those developed, oooooo you know what, my mother called two nights ago to let us know about our plans to go with them to see my grandmother in the hospital in OR in a couple weeks, she said she would bring up my B-day gift then and asked what I wanted, I had no clue, I was thinking about asking for a GC to a local scrap store or an online store, i could alsways use the supplies, but now it just dawned on me, I have all this film to develope that dates back a couple years, so I am going to ask for a Costco GC so I can get a few of them developed =) That would be the best!
Okay well I need to get to scrappin YAY, so I will leave you with one of my favorite alicia Keys songs (yes I know kinda old) but I love the message ;) Have a wonderful day my friends =)
Nikki
OH AND MISS KRISTIE, I MISS YOU SO MUCH =( YOU NEED TO HURRY UP AND GET BACK FROM YOUR TRIP! LOL, Totally hoping it's soon! I feel lost without you!