That excited we are "Moving" feeling. I can't wait to go home to California. I can't wait for that first visit back to the beach, I can't wait for the smell of the ocean, the sounds. AWESOME!
Well we have started fixing things up in the apartment, small packing. It's very exciting but at the same time I will kinda miss this place. I love sitting here in my office/scraproom, working here at the computer or over at my scrap table, the bay windows wide open, letting the spring breeze come in.
I have a BIG secret, that I can not share yet but BOY am I so excited (it's scrapbook related lol) :) It's something wonderful and I just can't wait :)
Sooooo well my MIL was here we went to Hollywood and rented some movies (we are on this awesome 3 month plan for $30 you get unlimited free amount of movies (well 3 per visit, so if we watch all three we can take them back that same day and rent three more) well I finally rented "

Walk the line

"
and oh my gosh I LOVE this movie! What a great love story! We watched it once with MIL and then I watched it (blush) Three times yesterday. I am so buying the movie and the soundtrack. If you are my normal blog readers you know that my three favorite actresses are Sarah Michelle Gellar, Reese Witherspoon and Angelina Jolie. I have seen everything these gals have ever made. Heck I was a Reese fan since I was 11 and I saw
The Man on the Moon
(This by far was a movie I watched a TON of times when I was 11, I own a copy of the VHS lol, that goes to tell you how old it is lol, and Darn it did I dislike Dani's (Reese) sister so much LOL). Another of my most favorite movies starring two of my Fave actresses is
Cruel Intentions
,

when ever we have to fill out those posts or blog tags almost always when they ask what you favorite movie is I say
Sweet Home Alabama
I love this movie so much, so much so that I cry everytime I see it lol (I can been very senstive lol), another of my fave Reese movies is
Just like Heaven
,
this is another one that I watched like 4 times in one day after renting it. Reese is super smart! She picks the best movies to star in :) (oh and here is a funny :) when the movie

Fear

came out, I was in highschool dating a guy named David, lol do you remember the name of the two lead characters in the movie fear? LOL David and Nicole, I thought that was so funny at the times, of course I would get teased about it by my friends lol, and the guy I dated was nothing like Mark's Character David). LOL Okay back to walking the line, I was so touched by this movie! What a great love story that came out of it, I was so sad to learn (I looked it up online) That June died from Heart Surgery :( and 4 months later Johnny died. How amazing that Johnny use to listen to June sing on the radio when they were younger, then he followed up on her from magazines, he was so inlove with her from such an early age. I am so glad they got together, not only did they make good (FUNNY) music together (oh I just wanted to add that Dustin has watched this movie with me a few times now too lol and he said when he watches Reese and Joaquin that he loves Duets :), we are both BIG music fans, we love everything lol) but they were so good for eachother. They clicked.
This movie touched me so much that after we watched it yesterday we took the boys to Mcdonalds for lunch (happy meals) and an hour in the playground, and while I sat there eating my happy meal lol all I could think about was getting back home to rewatch the movie. I swear I could not get my mind off of it lol. If you have not seen this movie, you NEED to go rent it now! :) And if you don't have the Soundtrack, go get that too! Reese and Joaquin sing so good and the tunes are so fun :)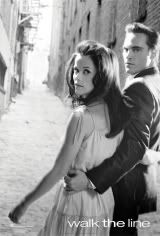 Oh an speaking of Yummy Joaquin Phoenix, howmany of you guys remember the 1987 movie called "

Russkies

" Omgosh I remember this being another movie I played over and over again back then lol (along with goonies, lost boys, spacecamp etc) (lol oh and I should warn you all, I am a HUGE movie buff, I have been a movie addicted since I was 4 years old, I have seen everything LOL ;))
Okay I better get back to the two kits I am working on :) TTYL