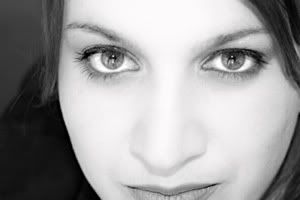 ~Move~
We are moving in less than a week. We are getting really excited. There is still so much to do around here. We packed alot this weekend but there is still more to pack. I have been working all day today to get some eBay stuff done and up so I can have some $ on my Card for the trip back to CA. Our families are so excited. We will be staying with my MIL until we find a place of our own. We ended up having to cancel the contract with the house. We are looking on the bright side, it just means there is something else out there for us. We can't wait, beach trips, camping, disneyland, just fun summer things, good ol' CA YAY!
~Summer~
Yep it is summer weather here today. It is 90 right now (eyes poppin out of my head!) it's HOT HOT HOT! Thank goodness for the AC lol, and this butt is not taking a walk until it cools off tonight LOL. You will not find me out side in heat like this. I really need to get back to old navy (we went this weekend to get us all some flipflops (I go nuts for old navy flipflops, I have to have every color, every summer lol). We each got a pair (4 pairs) for only $10.50, how cool is that?! Aidan LOVES his lol, he keeps putting them on everywhere we go.) I need to get back to old navy for my tankini lol, need it for our trip to Disneyland, we are staying at the Disneyland hotel and we plan to swim in the pool while we are there, MIL said no shirts lol so I have to get a tankini.
~Scrapbooking~
I really really really want to scrapbook right now, I got my Lifetimemoments.com order today and want to scrap with some of it. I got some more Basic Grey (as if I need more lol), some more A2Z Dulce paper (perfect for summer pictures), some HS and pressed petals chipboard and some of the new AC alpha rubons in lowercase Jack. I want to play so bad, but will save it to play once we move. I really need to finish my eBay stuff right now, so no scrapbooking for me today.
~Home~
Things are coming along, we still have some packing to do. It's kinda hard with the boys running around and wanting to get into what we just packed lol. We are keeping the things we will need for our short stay at MIL's in a huge box. I set aside another box for the scrapbooking stuff I will nedd while there to work and do my DT assignments. We packed another box that has the boys most favorite toys to play with, clothes and video game stuff. We will be doing alot of swimming :) and stuff there. I plan to take Aidan out for two walks a day, around MIL's neighborhood, two times around her block is a mile I plan to do two in the morning and two after dinner.
~Closing~
Okay well I need to get back to my eBay stuff, I will try and post more tomorrow, I have a few new links I need to add to the side bar on this blog :). Hope you are all having a great Monday :)
Nikki
Ps. I took the picture of myself in this post a week ago, I was just messing around with the camera and really liked the way this one turned out.