Music I am listening to now- Gretchen Wilson "All Jacked up"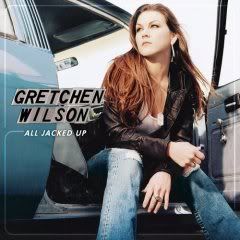 ~Home Life~
We have been so busy around here lately. Lots of changes going on, we have been taking the boys out everynight for fun and time together. I have been working hard. And of course our move. We are very excited and can't wait to finally be in our new place. I have been working hard at getting the apartment fixed and cleaned. I spent the other day carpet cleaning each room and then I had to re scrub the crayon off the boys walls in their room (eyeroll), it took hours, and my hands were eatin up by a Mr.clean Magic eraser, but it looked so nice when I finished. Sadly it only lasted two days because when I went in there today, I found Austin coloring on the wall again :(
~Scrapbooking~
I have been doing a couple special assignments (waiting on an email), working on my May LRS DT kit...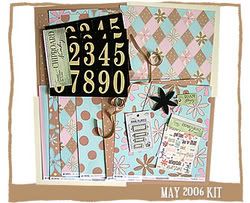 This is such a beautiful kit! I love Shabby stuff :)
~Misc~
I have some Starbucks "Breakfast Blend" Coffee brewing and I plan to get another layout done tonight plus we rented a couple movies, Derailed and Hostel, and plan to watch the one we did not see yet "Hostel" tonight now that the boys are in bed. So I will get going and I promise not to lag at posting, even if it is just a picture or somthing simple lol. Night
Nikki