First I would like to say what an honor it is to be a

designer

at

Wendi Speciale Designs

! I did my first ever project yesturday for it. I did a layout using the

July kit

. I am not sure if I can post it anywhere yet since it is not up on the site yet, but I loved the way it turned out! I used a few different sheets of

chatterbox

"

Dorm room

" patterned paper, The amazing

July Kit

from

WSD

, LOTS of inking and stitching from the sewing machine, I think the colors in the patterned paper matched so well with the theme and the pictures! I am DYING to see more of the newer

CBX

lines that hopefully will be out soon :) and get my hands on them as well lol. Ooooooo And Wendi brough the "Create" Stamp back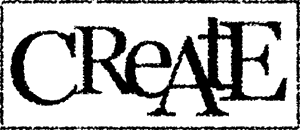 I can't wait to order it, Friday "Payday" YAY lol I also saw a couple stamps I want from the

grunge line

.
LOL sorry had to stop for a second to go tickle and hug Aidan, he is in here with me, he keeps asking me to "turn it on" the fan lol. I was just watching that funny show on

MTV

called " Date my Mom" LOL this show is soooooooo funny!
So I saw a post at two peas about a new product company called

Moments Defined

that is looking for a Desigh team, so I sent them an email. Crossing fingers here. I am still waiting to see if I even have a chance with

Paper Posies

.
Before Dustin left for work, I went to Hollywood video to get two movies (FREE FREE FREE YAY lol) so I went to see if

white noise

was on our MVP list yet, sadly no, not yet :( so then I went to see if "

Wrong Turn

" was in yet (it's been rented for like 4 days now) nope not there either, so finally I see two movies I want, "

Mean Girls

" and "

Control

" looked good so I grabbed them and go get in line, the line was 8 families long and I was standing at the end of it which spread out to the back of the store over by the (r,s,t,u,v,w) section. So I put the movie back and will go back in a couple hours to get them, who knows maybe they will have Wrong turn in lol
Okay I need to get back to my WSD projects :) and I need to finish my EBAY kit so I will TTYAL
Have a good night :)
Nikki