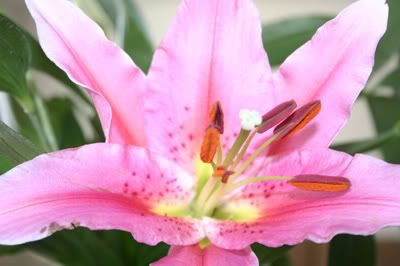 I have been so sad, the past couple days. I seriously feel like I don't matter, that I don't mean anything to my husband. He has a friend named Colby who is married, has a young DD and started their family young like we did. Last week he was here two days and both Days Dustin hung out with him at the mall or running errands, What were Colby's Errands? He was out looking for a couple gifts for his wife, because he wanted to surprise her, Not because she mentioned it to him, not because he had to but because he WANTED too. I can not tell you the last time Dustin has surprised me with something. I bet your thinking WOW she is selfish and vein, but you know what, I'm not! When we were first married, Dustin use to write me letters when he was lonely at work and missed me, so heartfelt with true meaning, every letter would make me cry because I knew he truly meant what he wrote. He use to pick a flower for me when we would go on our walks (I still have the first one he gave me) or even buy me a bunch of flowers from Di Tabla (

Zanottos

(the one on naglee) where we both worked and met), send me cards, surprise me with my favorite icecream, or take me out somewhere.
We have'nt gone out anywhere just the two of us in two years, he forgets all the special days like Valentines day, anniversaries, Mother's day etc, things that obviously do not mean much to him (after all FIL is always bitching to him about how they are just hallmark holidays :( ) But they mean something to me! Like today, It is National Scrapbook Day, I asked Dustin all week if it was okay if I took today (saturday) off for ME, to scrapbook and have some alone time, away from the cooking, cleaning, laundry, dirty diapers, working on page kits etc, to just relax and do something for me. He said yes, but of course what happens??? I sat here sketching layout ideas and he comes in telling me how hard he works and how the house looks dirty today, etc, and everytime one of the boys gets into something he yells, which means I have to get up to take care of things. So I cleaned most of the morning, then when I come back here to start working on a layout again, he informs me that he is leaving to the junkyard to find a muffler for his work truck (for his boss), and then going to his dad's to fix it. HE PROMISED me I could have this day for me, yet here I am alone with the boys, cooking, cleaning, laundry and everything I normally do throughout the week, NO ME day after all!
We also go into it this morning about tomorrow being mothers day, All I wanted was a card but right now we are really broke. I understand that, I told him he could make one for me, he said he does not even have money to get his mom something, I just looked at him, every year I AM the one who makes MIL something, he never has to worry about it, was he trying to make me feel bad? I just don't feel special anymore, maybe he thinks I do not deserve a little note of affection or a sign that he loves me anymore.
After all this I was in the kitchen putting dishes in the dishwasher. I heard a knock on the door. Dustin opened it, it was a package. Right away my heart started beating when I read the side of the box, it was from a flower company, I thought "could it be?" could he have been putting on an act and really got me a little something for mothers day, he even joked around and said look what I got you. I was shocked and surprised and felt dumb for feeling the way I did about him, thinking I did not matter to him romanticly anymore, and that is when I saw the card. I opened it and it said " To Nikki, The mother of our beautiful grandchildren, have a wonderful day!" It was from my MIL. I could not help but to cry. My husband has no respect for my feelings and now he just ruined a wonderful moment for me by joking around as usual and claiming this gift as one he was giving me :( Why does he have to act this way, why can't he grow up? He is 25 years old and acts like a freakin child! I WANT TO SCREAM, I am so angry! To me it's like he was mocking me, I let him know how I felt this morning, my feelings and he just laughed in my face and did this cruel thing! Needless to say, I love my MIL, I wish Dustin took more after her! I am greatful for all my MIL has done for us! She truly is a kind soul and I am greatful that she thought of me for mothers day.
Okay now that you all probably think I am selfish and lost my mind I will end this blog entry for the day. Here are some pictures of my Beautiful Lilies my MIL sent me.